Hello, hello lovers of the accessory that never goes out of style! Enter year, year out and the hats continue to circulate around with mastery and style, in the looks of the most diverse moods and for all seasons ! If you do not believe the item can go through all the outfits, it's simple: just take a quick look at Australian Jessica Alizzi's feed . It introduces the hats to the visuals like no one else and proves they look incredible on any occasion!
But if you do not want to go to her Instagram , you can see the look we chose from the muse and take advantage of it to guarantee some hats for you to start using already – and continue to use at all times of the year! Follow this link: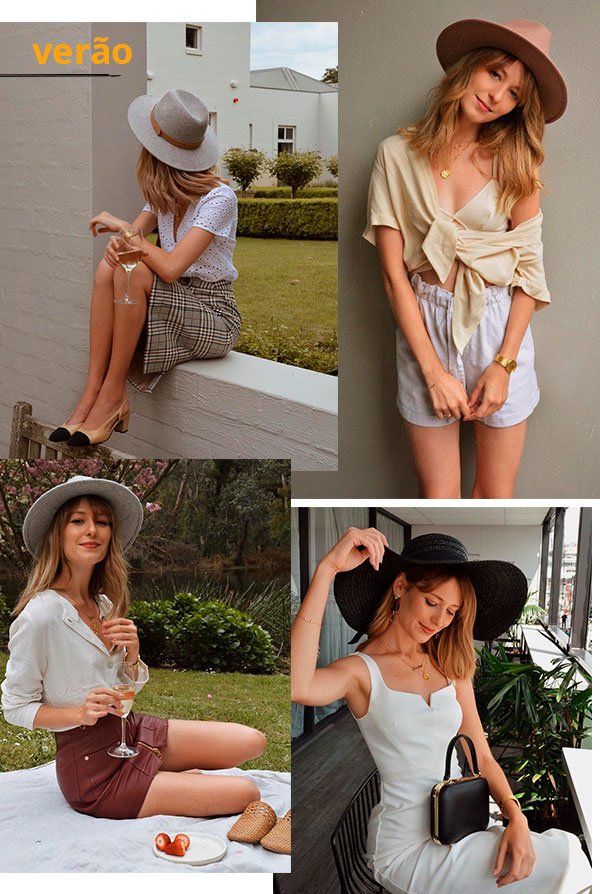 Photo: Jessica Alizzi (Reproduction / Instagram)
In summer, it's worth associating the item with all kinds of looks: from the most chic dress and a clutch, to the funky mood of the leather skirt, to the more serious touch of the midi plaid skirt with scarpin, to the shorts with a shirt tied in the front and bra appearing, giving an uncomplicated look.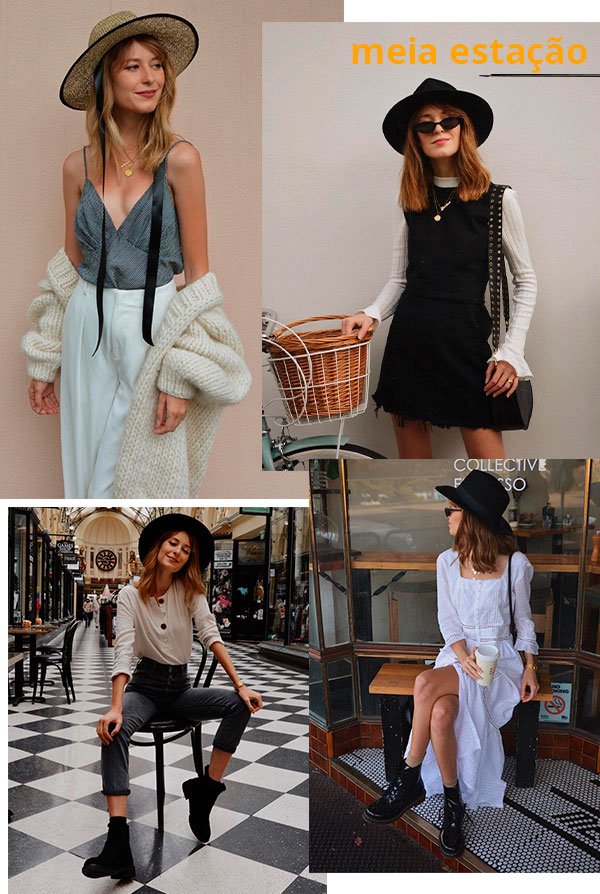 Photo: Jessica Alizzi (Reproduction / Instagram)
In the middle season, the thought is similar to the hi-lo, but based on the temperature. Coordinate pieces of the summer with winter items and, of course, complete with the hat that you think looks better in the result. Remembering that this goes for all the pieces: girlie dresses, chic pants, decolex jeans or whatever!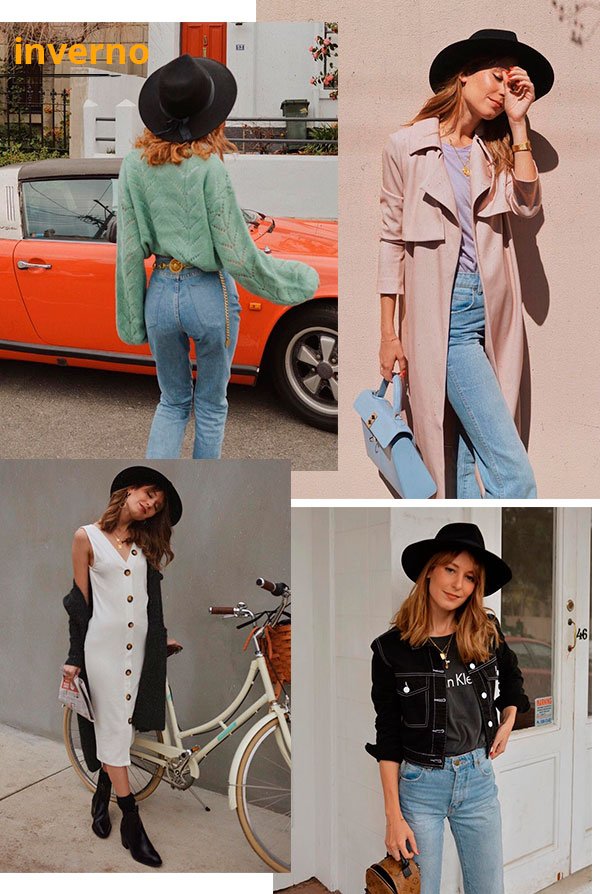 Photo: Jessica Alizzi (Reproduction / Instagram)
The tip is to choose models with less "beach" face, such as felt, for winter. More sober and closed colors always bring us back to the coldest season of the year, but know that this is not a rule! You can wear any hat you want, any color you want! The inspirational muse of this post has shown that the look can be all colored with a single color or even B & W – and they all look perfect with the accessory!